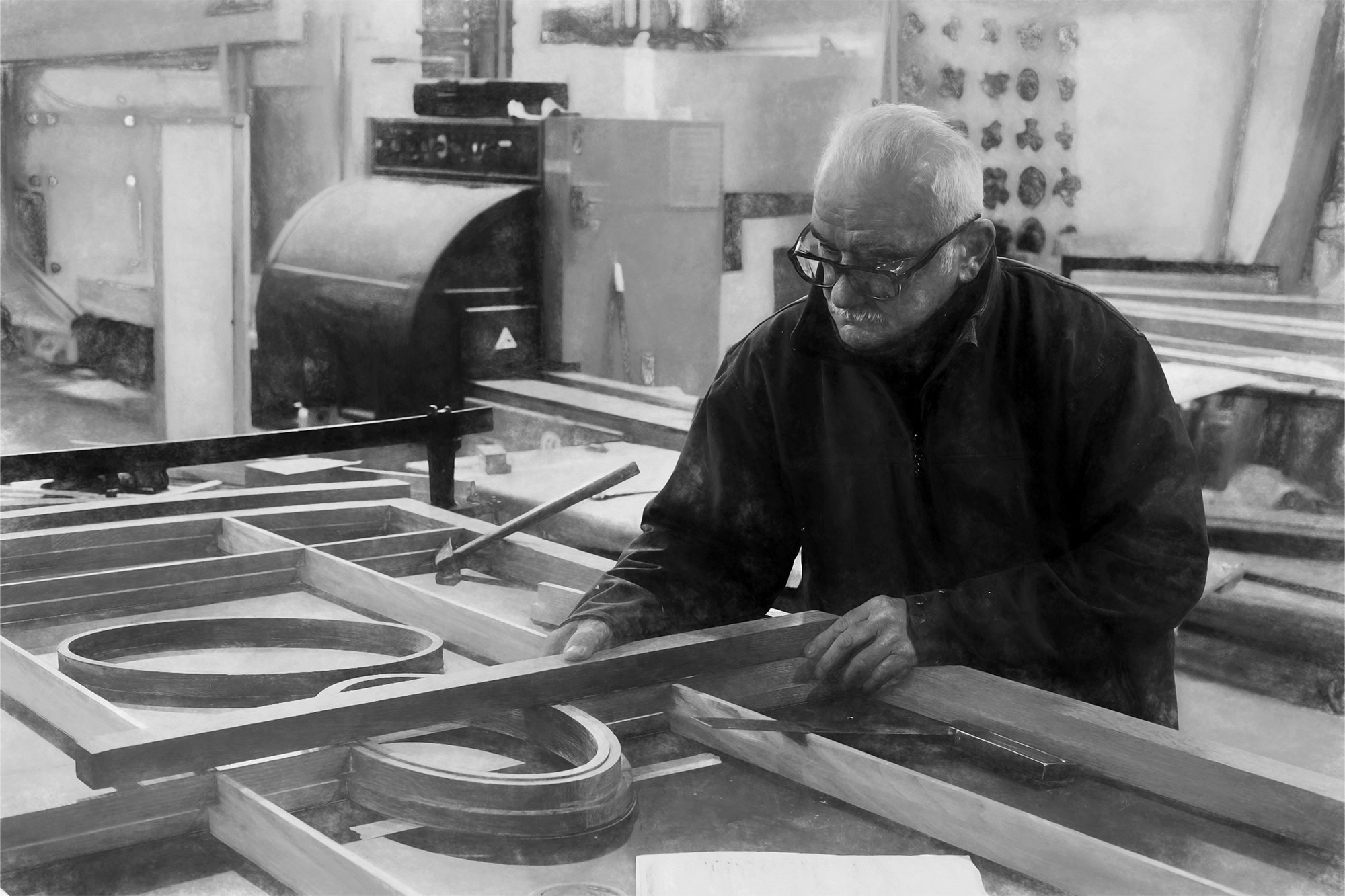 Since 1890 offering Exclusive Solutions in Wood
We are the fourth generation of a family that has made wood not only our trade, but also our passion. We create exclusive solutions working with wood, and we create carpentry and craftsmanship spaces where experiences can be lived, thanks to the skilled professionals who have found in our products the best answers to their needs. We integrate technology, creativity and vision for the future.
When the craft becomes art
In 1890, our great-grandfather Joan Gurdó Font founded the first carpenters workshop of the family, working both at the workshop and family homes who. In 1934, his son Alfons Gurdó Moré took over the business. Alfons had a great vision for the future , and began to work with the tourism industry, providing carpentry services for second residences, as well as providing maintenance to local industry and businesses.
His son, Josep Oriol Gurdó Negre, took over the company in 1967 and, together with his wife, he continued to develop the business and expand the workshop.
In 1987, following the death of her Josep, Magda Callís took over the reins of the company with the help of her children – Marta, Mireia and Oriol – and the business' faithful and committed workers.
In 1994, under the leadership of Oriol Gurdó Callís, the company expanded its facilities and moved to the industrial area of ​​Sant Feliu de Buixalleu. It was here that they established themselves and expaned in the sector of industrial carpentry , contract, retail, mass production, and exclusive and residential projects.
Gurdó has transformed from a small local workshop to become a company operating at national and international levels.
Throughout this we fought to maintain the values ​​that were handed down to us, whilst adaptating to change; but still retaining a precise and rigorous commitment to the quality of our craftsmanship.
The history of the family and the accumulated experience are the soul of our company. A perfect alliance between past and present the traditional and modern.